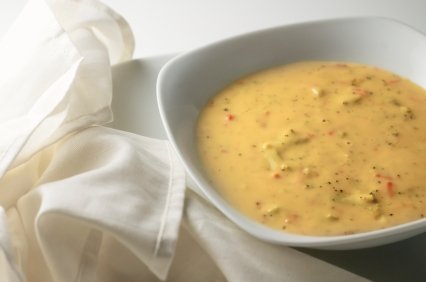 Soup tastes so good in the winter time, especially here in chilly Michigan! However, sometimes I get a little tired of the same ol' recipes. This recipe is something a little different, but it's delicious. My kids even love it!
This soup is easy to customize. Add veggies, freshly ground pepper, etc.
Coconut Chicken Soup
1 can whole coconut milk
3 cups chicken stock
½ cup brown rice
¼ teaspoon red pepper flakes
1 teaspoon ground ginger
1 tablespoon fish sauce
1 teaspoon sucanat or raw sugar
juice of 1 lemon
1 teaspoon dried basil
1 cup cooked chicken, chopped
The night before, soak brown rice in filtered water in 1 cup water (at least 7 hours). Drain.
Place all ingredients except chicken in a medium pot over high heat, bring to a boil, then reduce heat and simmer about 1 ½ hours, or until rice is thoroughly cooked. Add the chicken about 15 minutes before serving.