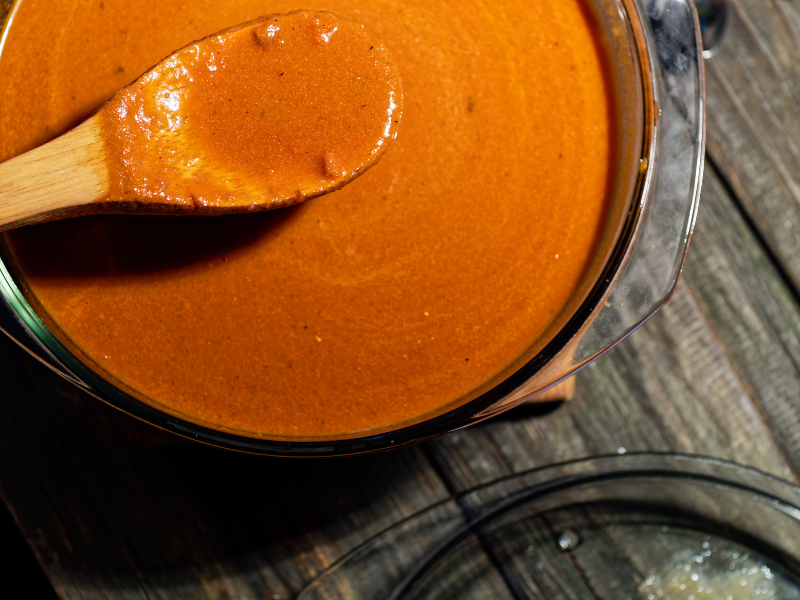 4 cups milk
½ cup dry bread crumbs
½ onion
½ bay leaf
2 tsps. sugar
2 cups chopped fresh tomatoes, or 1 14.5-ounce can diced tomatoes
¼ tsp. baking soda
4 tbsp. butter
Salt
Freshly ground pepper
Put the milk in a pot and add the bread crumbs, onion, bay leaf, and sugar. Simmer gently over medium heat for about 5 minutes. Remove from heat and discard the bay leaf.
Add the tomatoes and baking soda, and simmer gently for about 15 minutes.
Put through a strainer or puree in a food processor or blender. (I use a hand blender right in my soup pot.)
Return to pot, add the butter and salt and pepper to taste, and reheat, stirring until the butter melts and the soup is very hot.