My husband found this recipe from cafedelites.com, and it turns out great every time we make it.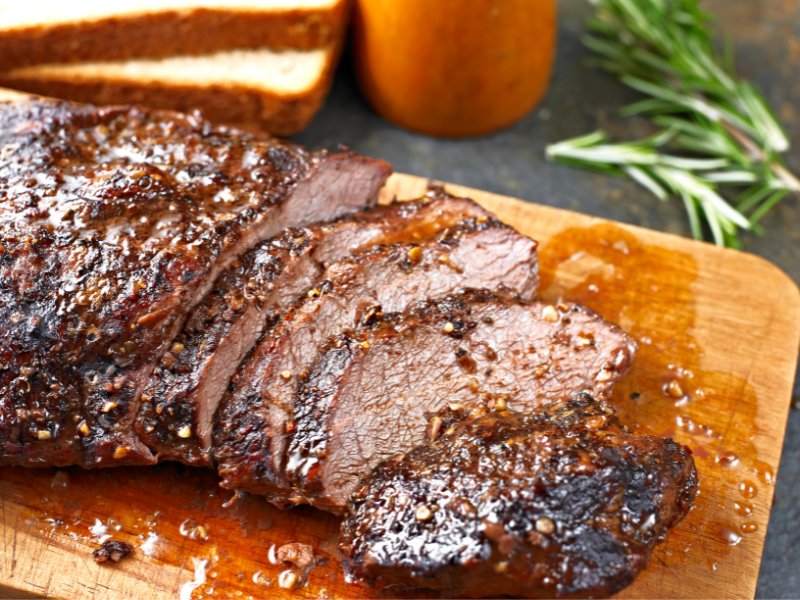 Slow Cooker Roast Beef
1-2 tablespoons olive oil
4-6 pounds of roast beef (boneless)
2 onions, chopped
2 tablespoons minced garlic
1 pound baby potatoes (cut in half in too large)
4 large carrots (cut into 2-inch pieces)
2 stalks celery (cut into 1-inch pieces), optional
1/4 cup balsamic vinegar
2 tablespoons Dijon mustard
1 tablespoon brown sugar
2 teaspoons dried thyme
1-2 teaspoons vegetable stock powder or bullion powder
1 teaspoon salt
1/2 teaspoon freshly ground black pepper
1 cup beef broth
2 tablespoons flour
2 tablespoons fresh chopped parsley (for a garnish)
Heat oil in a large cast-iron skillet over high heat. Sprinkle the meat with a good amount of salt and pepper. When the pan is very hot, brown the meat on all sides (about 5-6 minutes per side). (We tend to smoke up the house at this point!) 🙂
Transfer the roast to a large slow cooker.
Add everything but broth, flour, and parsley.
In a measuring cup or bowl, mix the broth and flour together with a fork. Pour into the slow cooker. Don't worry if you have a small lump or two.
Cook on high for 4-5 hours (low for 6-8 hours). It's done when it smells wonderful, the meat falls apart, and the carrots and potatoes are soft.
Serve with the "gravy" in the slow cooker, parsley as a garnish, and plenty of freshly ground black pepper.