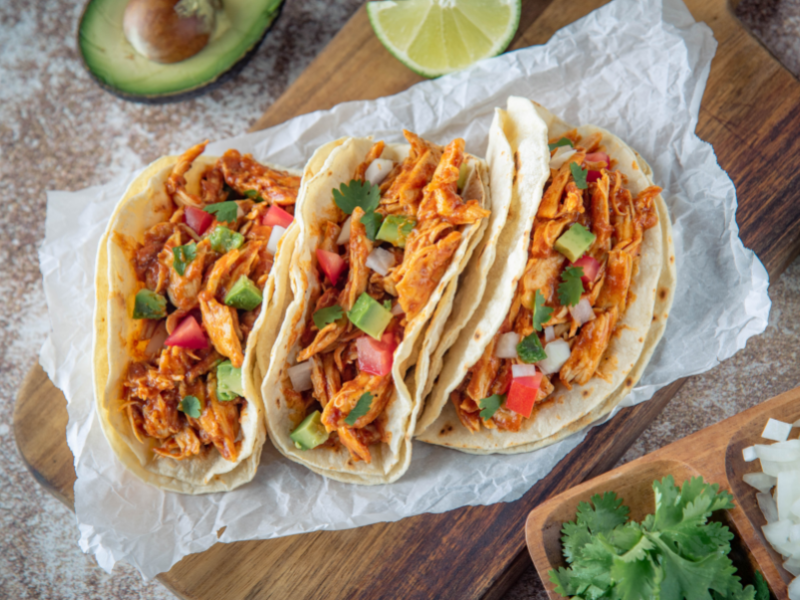 Fajita Seasoning
We make this up in a small mason jar ahead of time.
Mix equal parts of:
Oregano
Paprika
Cumin
Chili powder
Onion powder
Garlic salt
Add a touch of cayenne powder and black pepper, according to your family's heat preference.
Crockpot Chicken Fajitas
1 whole onion, sliced into rings
2-3 green peppers, sliced
4-6 chicken breasts (about 3 pounds)
8 tbsp. Fajita Seasoning (above)
¼ cup lemon or lime juice
¼ chicken stock (or water)
Place onion and pepper slices on the bottom of crockpot. Layer chicken over the top.
Mix seasonings, juice, and stock in a bowl. Pour over chicken mixture.
Cook on low in slow cooker for 6-8 hours.