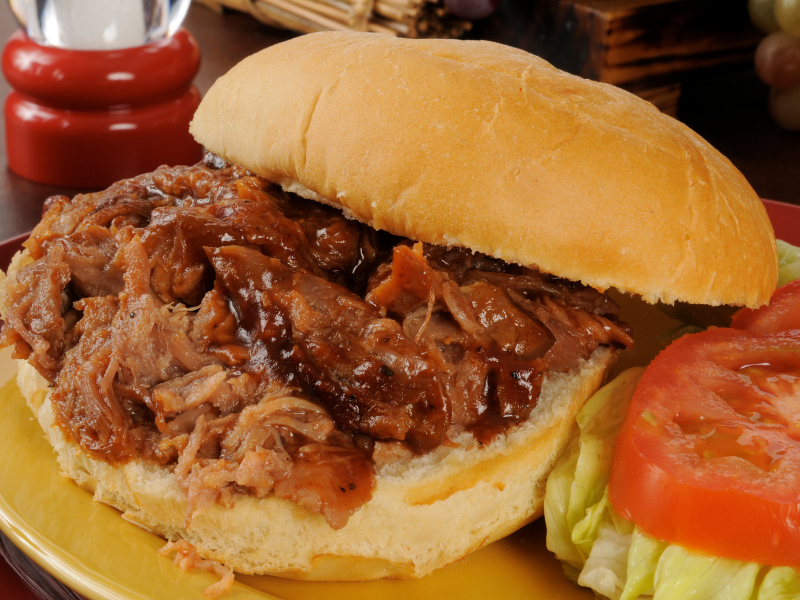 I like fast and easy, and nothing is as fast or easy as pulled-beef sandwiches. I bought a beef chuck roast, and I browned it, then threw it in my crockpot with a cup of water and a tablespoon or so of minced onion. I let it cook on high for about 5 hours. Now it's juicy, and I can easily pull it apart with a fork.
Now to make some delicious, homemade (and healthy) sauce:
1/2 cup apple cider vinegar
1 tablespoon fish sauce
1 tablespoon peanut butter
1 teaspoon celtic sea salt
Juice of 1 lemon (about 1 tablespoon)
1 teaspoon pepper
1 tablespoon celery seed
1 tablespoon chili powder
1 tablespoon raw sugar
2 tablespoons butter
I placed all these ingredients in a saucepan, then I brought it to a boil. Next, I simmered this for about 20 minutes. Finally, I added my cooked roast to the saucepan, shredding the meat with a fork while mixing it with the sauce. It's ready to serve on crusty rolls. I'm serving mine with sauteed carrots and zucchini.