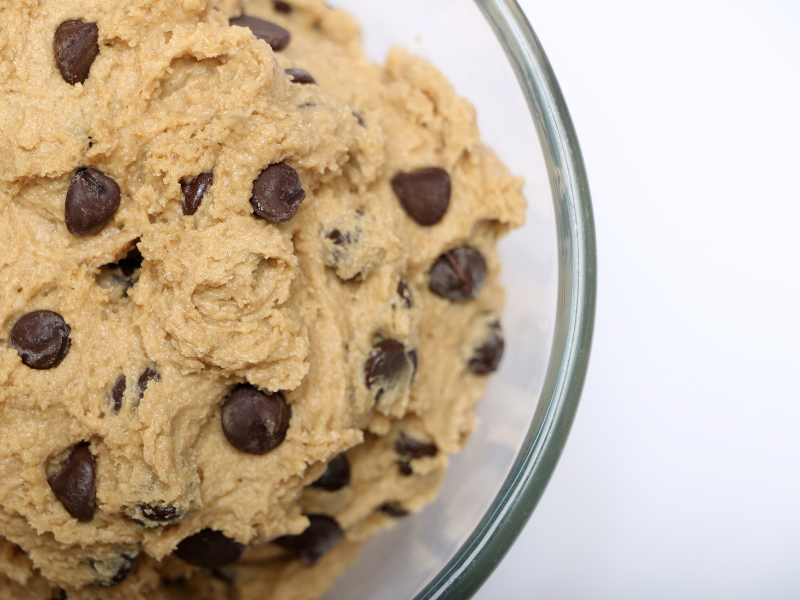 2 1/4 cups sprouted wheat flour
1 teaspoon baking soda
1 teaspoon salt
1 cup butter, softened
1 1/2 cups "healthy" sugar (such as sucanat, Rapadura, or other unrefined sugar)
1 teaspoon vanilla
2 large eggs
1 3/4 cups "healthy" chocolate chips
Preheat oven to 375 degrees. Combined sprouted flour, baking soda, and salt in a small bow. Beat butter, sugar, and vanilla in large mixer bowl until creamy. Add eggs, one at a time, beating well after each addition. Gradually beat in flour mixture. Stir in chocolate chips. Spread in 9×13 glass baking dish. Bake 20-25 minutes.