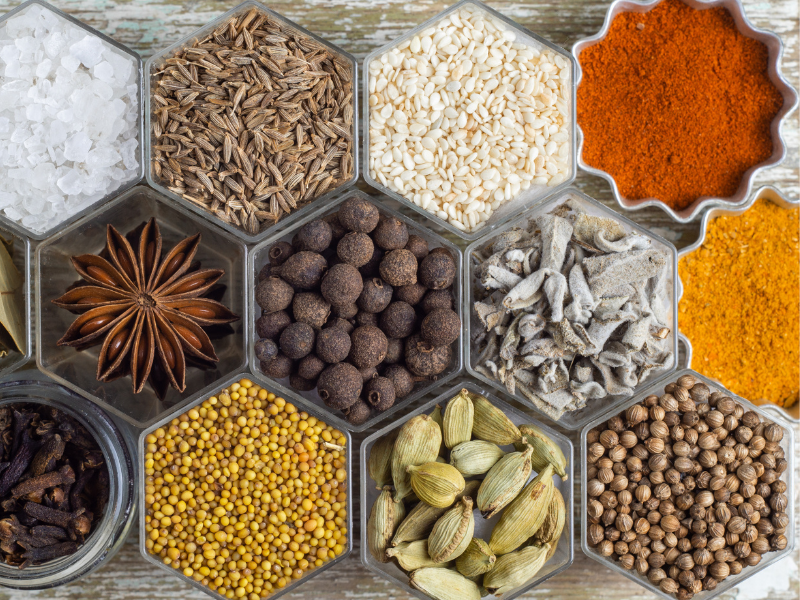 I'm too fussy about added natural flavors, MSG, citric acid, and other junk, to want to buy store-bought seasoning packets, but I'm also too BUSY not to have something easy on hand.
My solution for spaghetti, pizza, tacos, and more is to purchase individual spices (usually from Frontier Co-op) and then have reminder lists of what to use taped to the inside of my cupboard door. My reminder lists include the following:
Italian Seasoning
Basil
Oregano
Thyme
Rosemary
Marjoram
Garlic
Pizza Seasoning
Oregano
Basil
Marjoram
Garlic
Mexican Seasoning
Diced tomatoes
Onion
Garlic
Salt
Cilantro
A touch of sugar or honey
Taco Seasoning
Chili powder
Garlic
Onion
Crushed red pepper flakes
Oregano
Paprika
Cumin
Salt & Pepper
Beef Pot Roast
Onion
Thyme
Rosemary
Garlic
Salt & Pepper
These handle almost everything I make. I'm hoping to someday have many of these herbs growing in pots outside my kitchen door, because they would taste so good fresh. Meanwhile, dried herbs and spices really liven up my cooking.
How much to use? Well, just throw in a pinch (maybe a teaspoon?) of each, stir it up, and smell and taste. Add more, depending on your family. Who needs to measure anyway?
I hope this is helpful to you, too!