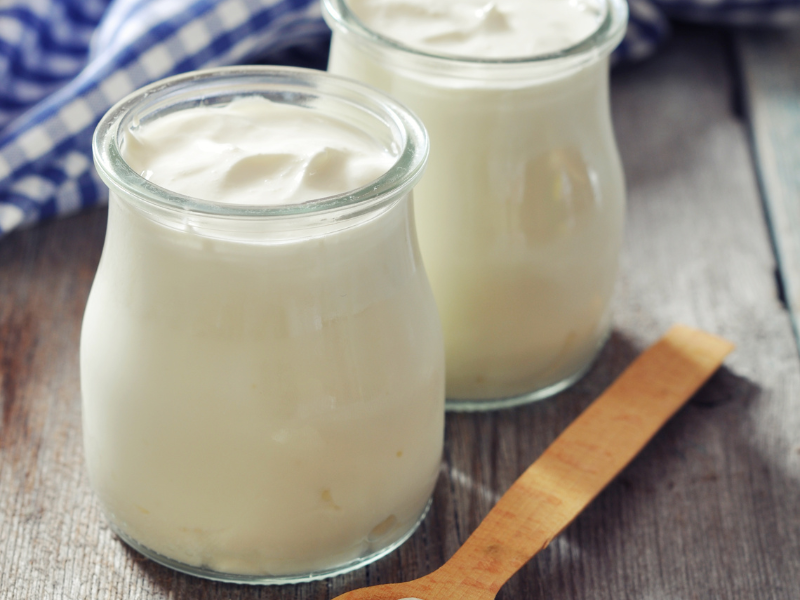 This recipe uses a 2 quart crock. If you're using a larger crock, heat the milk for an additional 15 minutes (for a total of 2 hours and 45 minutes), to avoid a weird texture.

Crock Pot Yogurt
1/2 gallon fresh milk
1/2 cup plain yogurt (with live, active cultures)
Put the milk in your crock pot. Heat on low for 2 hours and 30 minutes.
After this time, simply turn the crock pot off (or unplug it). Let the milk cook in the crock pot, keeping the lid on, for 3 hours.
Remove 1 or 2 cups of the warmed milk and place in a bowl. Add the yogurt and gently mix well.
Add the milk and yogurt mixture back into the crock pot. Whisk thoroughly.
Cover the crock pot. Wrap the entire crock pot with a thick bath towel.
Let this sit on your counter overnight (8-12 hours). All the cultures will begin to transform the milk mixture into delicious yogurt!
In the morning, stir the yogurt. Store in glass jars. We prefer quart-sized canning jars. For the best texture, refrigerate the jars for at least 8 hours before eating.